Barn Clogs (or Garden Clogs)
& Tall Barn Boots


Blue Butterfly Pink Butterfly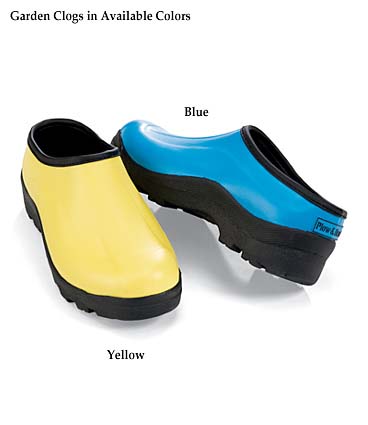 Purple Flower

Green Daisybug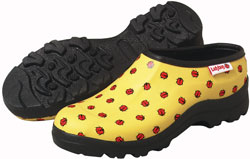 Yellow Ladybug Close-up
These clogs are perfect for the Barn or Garden as they don't have holes
to let the dirt or water in. Your feet stay dry and clean. They have enough
of a heel to lift you up from the dirt, mud or wet grass. The back of the clog at the heel is low enough to slip your foot in but high enough that you can run or move quickly in them without them slipping off. The perfect Barn shoe.

Solid colors also available Blue, Salmon and Yellow.
S.R.P. $ 35.00 / pair
Tall Barn Boots

Pink Stripe Blue Stripe
S.R.P. $ 50.00 / pair